Reviews of Products and Services I Own or Have Used
Capitol Barber of Ansonia, CT Review
This is the barber shop I've been going to for the past 5 years... It's a pleasure to get my hair cut here :)
Home Energy Audit in Naugatuck, Connecticut
I had the local Dr. Energy Saver give me a full blown home energy audit today.
Best Chinese Restaurant in Seymour, CT (Dragon Kitchen)
Review of Chinese takeout places in Seymour, CT by Evan Islam from Basement Systems
1 Comment
Avatar - Great Sci-Fi Movie by James Cameron
One of the best adventure movies this year. Avatar rocks!
Review of a Food Tray for my Car's Back Seat
I got this product a week ago and writing a little review about the auto food tray.
2 Comments
The Taking of Pelham 123 Movie Review
Directed by Tony Scott. With Denzel Washington, John Travolta. I love this movie.
How Bank of America Makes Unhappy Customers
I'm just venting after few bad incidents with Bank of American
2 Comments

Monte Cristo Cuban Cigar Review
I had a Cuban Monte Cristo #2 cigar this weekend and it was GOOOOOD!!!
2 Comments
Basement System Pump Reviews by Larry Janesky, Owner of Basement Systems
Larry compares several sump pumps to show which pump is the best for your basement or crawl space.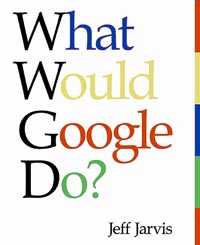 What Would Google Do? Audio Book Review by Evan Islam
What Would Google Do? by Jeff Jarvis gives you an insights out new era of the internet and how companies are transforming for the new tech era
1 Comment