3D Models and Animations:
I got my bachelors in Media Arts and Animation from the Art Institute of Fort Lauderdale. I then worked at Tara Productions, Inc creating models and animations for TV Infomercials. Below are some 3D images I have created over the years...
The last time I worked in a 3D software was back in 2004. I am so out of it now. Need to get back on it when I get some free time.

3D Toys(plane, blimp and scooter) by Evan created using 3D Max
3D toy plane, blimp and scooter created by Evan Islam using 3D Max
1 Comment

3D Taj Mahal by Evan created using 3D Max
Rendering of wireframed Taj Mahal, created by Evan Islam using 3D Max
1 Comment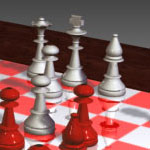 3D Chess Board by Evan created using 3D Max
3D Chess practicing lighting and camera angle, created by Evan Islam using 3D Max
2 Comments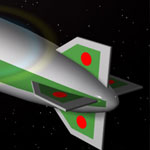 Bangladesh Blimp by Evan created using 3D Max
Rendering of a blimp with Bangladesh textures, created by Evan Islam using 3D Max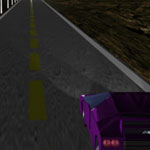 3D car on a road by Evan created using 3D Max
Rendering of 3d car model on a road, night scene, created by Evan Islam using 3D Max
Page:1
Total Listing: 5